We always talk about the adoption triad: birth parents, adoptive parents, and adopted child. It forms a strong and powerful picture in our minds.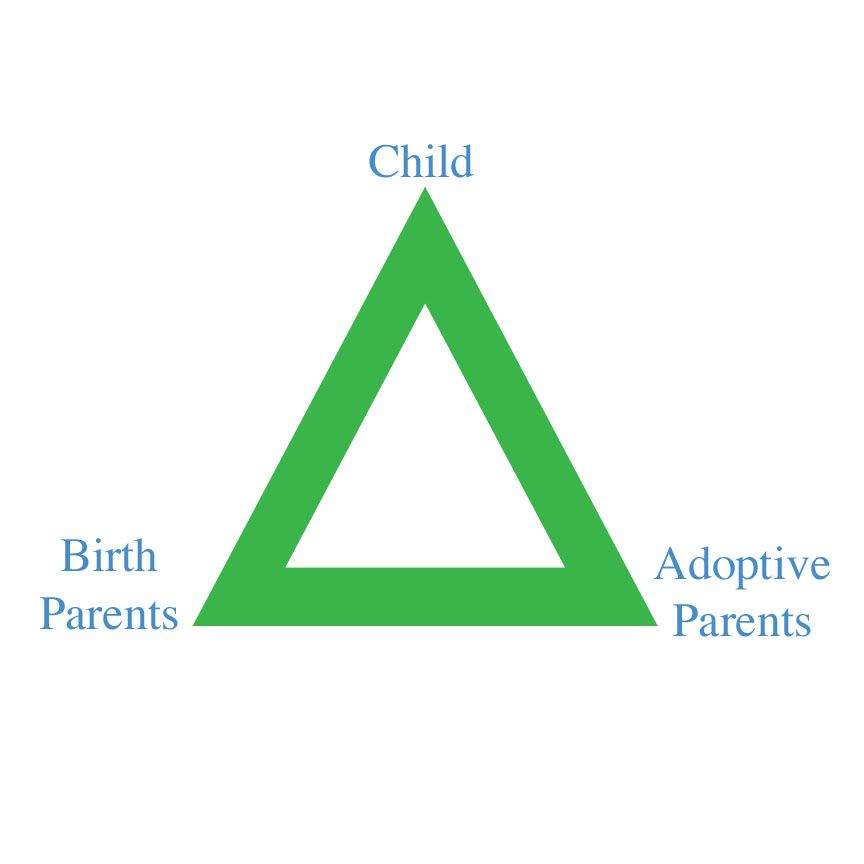 The reality, however, is that there are many many other people who have an interest in any adoption.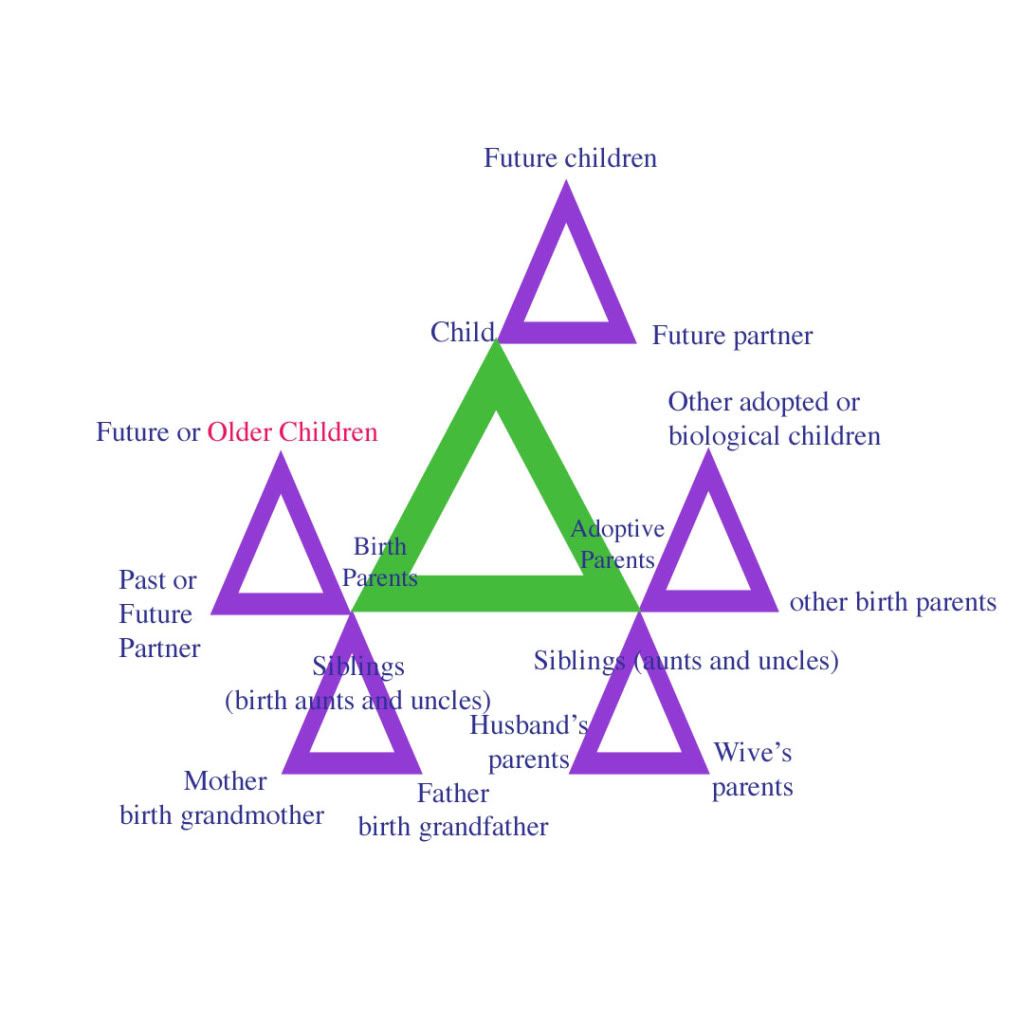 And this only shows the immediate families of each member of the triad, this does not include grandparents, aunts, uncles, cousins and friends. There are so many people who's lives and hearts will be affected by an adoption. I hope that each of them recognizes it as the miracle that it is. However, it also means a loss for many of those loved ones. One group of people, in particular, that will forever be affected are the older or future children of the birth parents.
This is a book for those sweet little children to whom adoption must seem terribly confusing. As Rosa's Mommy helps her to understand her brother's adoption, she is less confused and discovers happiness in being Sam's Sister.
*BE PREPARED TO CRY*

Sam's Sister
by Juliet C. Bond
Illustrated by Dawn. W. Majewski
This book is perfectly written and beautifully illustrated. Here is a brief synopsis of this heart breaking and heart warming book.
The story is told by Rosa
"When I was five, something very special happened. . ."
Rosa was worried about her Mommy, she was not acting like herself. Rosa asked her Mommy what is wrong, and her mommy told her what she had been so worried about. There was a new baby growing in her tummy. She explained to Rosa that they could not take care of this new baby, she told her about all of the things a new baby needs and how they could not get any of those things.
Rosa's Mommy told her about a family who want a baby to love.
"Will they take me too?" Rosa askes
"No way, Jose'" was Mommy's reply. She hugged her tight and reassured her.
"Do you love the baby in your tummy?"
"Yes, we will love him, too. He just won't live with us."
Rosa had a lot of questions to ask her Mommy as her tummy grew bigger. Her Mommy answered each question and helped her understand. She went with her mommy to meet the baby's new mommy and daddy. They gave her a blank coloring book so that she could color pictures and write stories for her little brother.
When it was time for the baby to come. Rosa stayed with her aunt and in the morning went to the hospital. The baby's name was Sam. Rosa was very excited to meet him and to help her Mommy choose a middle name for Sam.
Later Rosa went home with her Mommy and Sam went home with his new mommy and daddy. When they got home, Rosa and her Mommy read a letter Sam's new parents had written to them promising to take such good care of Sam.
Sometimes Rosa cried or had nightmares about missing Sam. Her Mommy was sad sometimes too, even though they knew that Sam's new mommy and daddy loved him very much. They talked to a counselor about their sad feelings.
Sam's new mommy and daddy also called them every week and sent pictures of him. He and Rosa had the same favorite song. Rosa and her Mommy went to visit Sam and she was happy that he laughed when she sang them their favorite song.
At the end of the book are the words, both in Spanish and English, to Rosa and Sam's favorite song.
I cried big alligator tears when I read this. Not only was Rosa's Mommy very brave, so was Rosa.
Juliet Bond is a counselor with a well respected adoption agency in Illinois. In her research, she found that as many as 60% of birth parents have a child they are parenting at the time of placement. She wanted to give those parents a tool to help their children deal with the grief and loss of having a sibling adopted. She wanted this book to provide comfort and peace to the birth families who are making such an important life decision.
Thank you Juliet for writing such a beautiful and powerful book.