So, postings are probably going to come less often for a while. . . you all understand, right! ;)
Boy have I got some stories to tell you when I can! What a crazy experience bringing Leo home has been. In the mean time, let me distract you with adorable pictures of this sweet little cherub.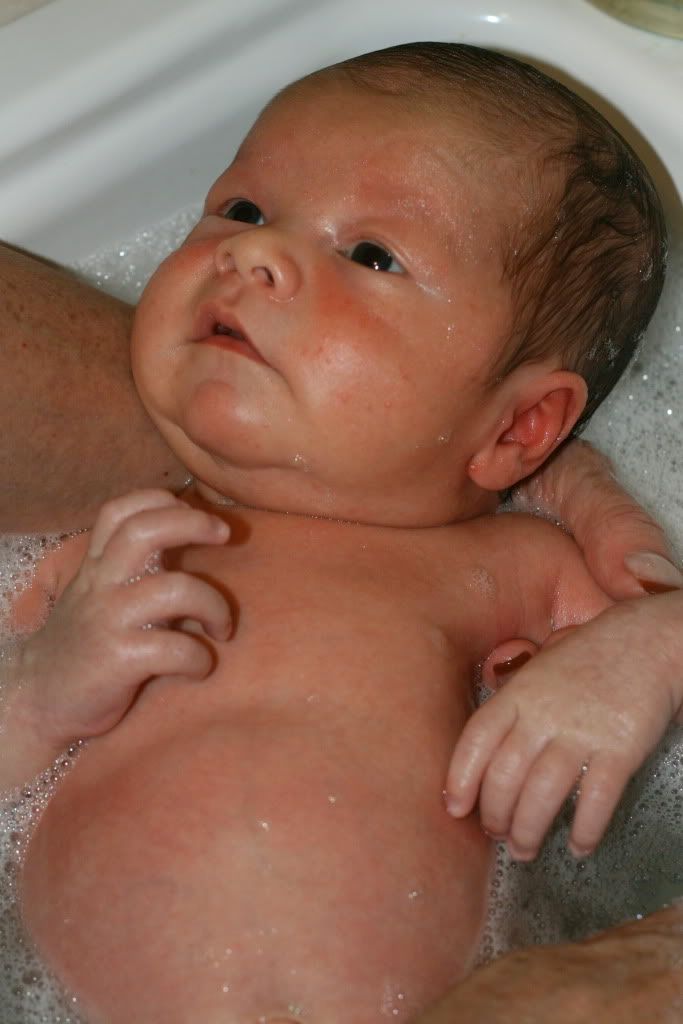 Isn't that little belly something else? I just love it!
So, during a blissful hour or two of quiet time while BOTH kids were sleeping, I found this awesome DYI home decorating episode from the show "
Carter Can"
. In this show he come to the rescue of a couple who is about to bring their daughter home from Ethiopia but their living space is far from ready for her. I just love what they do to welcome her home, celebrate her heritage, and teach her about her family.