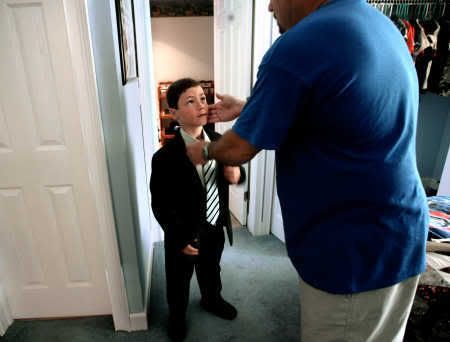 The big day has come: Rick Kelly is going to court to finalize his adoption of Christian, 7. As they get ready to go, Rick makes a final check of Christian's attire. Rick and Christian have known each other since the boy was just 3 years old, when Rick's own foster parents took in the abused boy.


By
Lane DeGregory
, Times Staff Writer
In Print: Sunday, June 21, 2009
A beautiful article about how a little boy chose his dad, a man who never thought he could be a father.