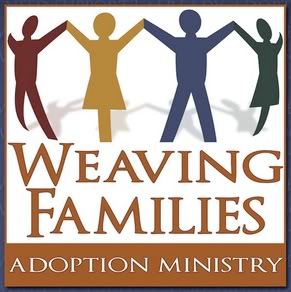 Weaving Families - The Magazine
Weaving Families Adoption Ministry has just published their first issue of Weaving Families Magazine. It's a great adoption resource for adoptive parents and potential adoptive parents from all avenues of adoption, domestic, international, and foster care.
I recommend viewing it in the "paper" format. This is the way I found it most easy to read.