Link and I went out with some friends tonight for one of their birthday's to a Karaoke bar. It was HYSTERICAL! We had so much fun. We will be looking forward to doing this again soon.
I forgot my camera (for shame!) - but a friend took a few photos of us being silly on her iphone and emailed them to me (thanks S.!)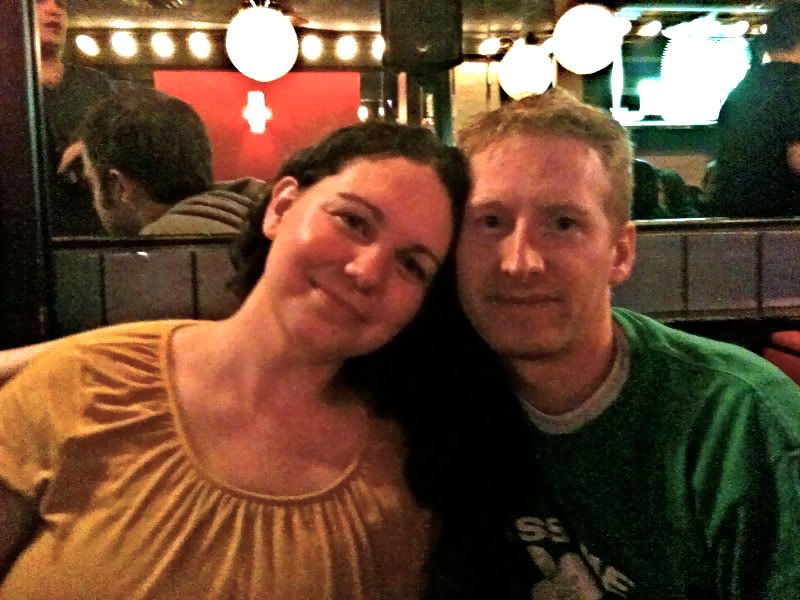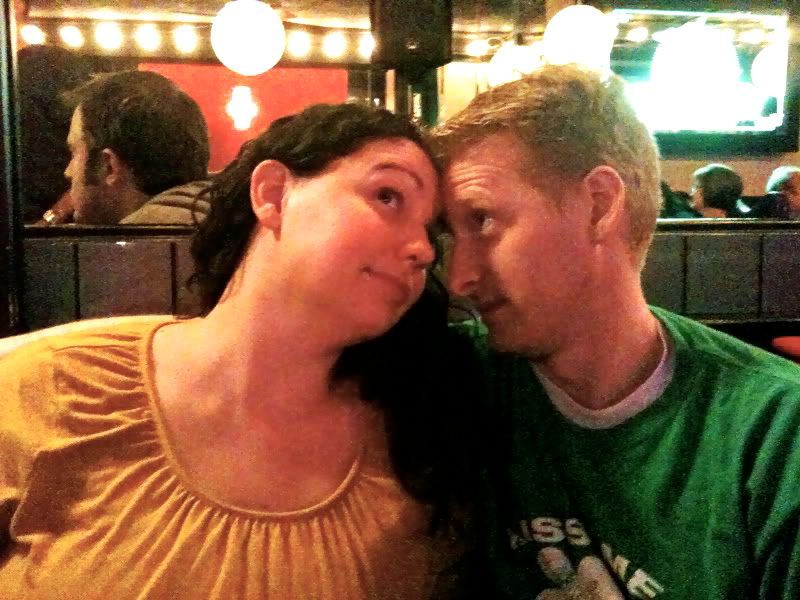 And the answer to your next question. . . Cher's "The Shoop Shoop Song (It's in His Kiss)" with Lincoln sitting there on a bar stool while I sang to him/ for him/ about him.