I updated our physical profile this weekend. It isn't 100% done, I want to add two more pages, but this is what went to LDSFS this morning, as this is what I was able to get done. I like it quite a bit.
Click on each page to view it full size, down load it, print it, share it, love it. . . :)



I am especially happy with what I decided to do for the last page. It is a word cloud of our Dear Birth Parent letter. Here it is big enough to see it.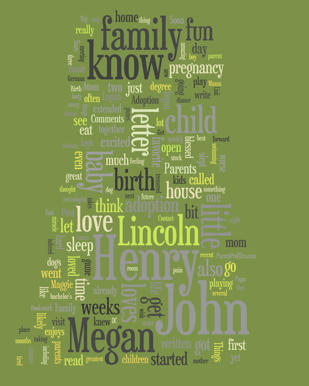 VBDBKXZK9Z5P